In 2009, I was working on a web series for RTÉ with my business partner. While I was directing, my wife was searching for her missing brother along the coastline in Clare, approximately 250 kilometres away. Sadly, after CCTV evidence suggested that he may have taken his own life, we had to accept that he was gone. His body was never found, despite continued searches by family and friends.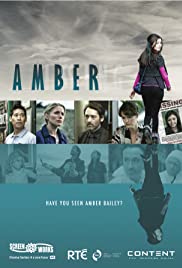 After the web series ended, RTE asked me if I wanted to write about the emotional impact of my experience. Although it was too raw and personal, I agreed to write something that dealt with unresolved loss. This led to the creation of "Amber," a four-part drama series that aired consecutively on RTE One, starting in 2011. The series focused on a 14-year-old girl who goes missing and the effect her disappearance had on those around her. It was a dream programme for our production company and was promoted abroad as the next "The Killing," with BBC4 and Netflix USA picking it up.
I intentionally used a Rashomon-style structure to enhance the mystery. The first episode starred Eva Birthistle as Amber's mother, the second from the viewpoint of a journalist, the third from the perspective of the man who finds Amber's mobile phone, and the final episode from Amber's father's perspective, played by David Murray.
Amber received positive reviews from critics and audiences alike. It was praised for its compelling storyline, strong performances, and effective use of multiple perspectives to explore the impact of a missing person on different people's lives. However, some viewers were disappointed by the lack of resolution in the final episode, leading to a mini-furore and consternation, particularly on radio. Nonetheless, the overall response was positive, and the series has been regarded as a powerful and moving drama.
Here is a link to a radio interview with Dave Fanning Dave about the concept of Amber went from paper napkin to the TV Screen.